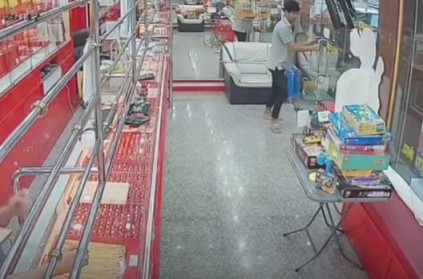 In a recent video that went viral, a thief was caught attempting to steal a gold chain. However, before he could make away with his loot, he got caught in the most hilarious way possible.
According to reports, the incident took place on November 30 at 6 pm in a jewellery store in Chonburi, Thailand. Suphachai Panthong, 27, walked into the store, pretending to be a customer and tried out a gold chain. Suddenly, he tried to make a run for it to the door along with the chain but could not get the door opened.
Reportedly, the store owner became suspicious of Panthong and locked the door using a remote. From the video footage, Panthong could be seen trying to open the door. After failing hilariously, he walks back up to the owner, hands the chain and waits for the police to arrive.
next