SHOP OWNER ASKS THIEVES TO 'COME BACK WHEN HE HAS MORE MONEY' ; THEY DO
Home >
News Shots >
World
By

Behindwoods News Bureau

|

Oct 24, 2018 05:55 PM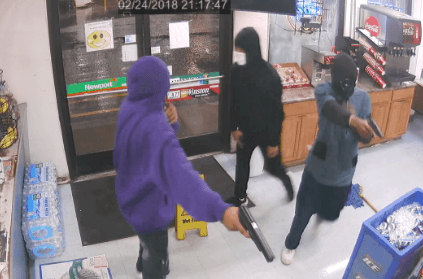 *Representative Image*
A gang of robbers received the most bizarre reaction they possibly could. When they entered a shop with the intention to steal money, they were told by the shop owner to come back later when he had more money.

Surprisingly, the gang agreed and decided to turn up later as promised. Little did they know what would happen next. The gang showed up, but got arrested promptly by the police, who were waiting for them. The strange incident took place in the city of Charleroi in Belgium.

According to a report in CNN, the robbers walked into an e-cigarette shop, and met with the owner. After having a chat for about 15 minutes, the owner convinced them to return later in the day when he had more cash.

"When I called the police, they didn't believe they would come back," the owner told BBC.

To the owner's surprise, they came back -TWICE!

The thieves first came back at around 5.30 in the evening - an hour away from the shop's closing time. The owner again convinced them to come back after he was done for the day. When the men returned again at 6.30 pm, the police were at the back of the shop ready to arrest them.
next