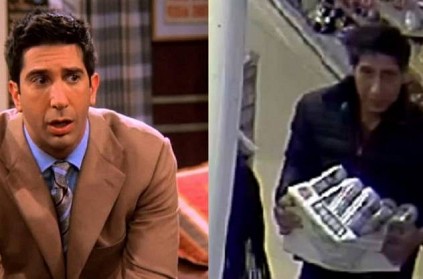 The Blackpool Police had recently posted a photo of a wanted thief in the UK. The CCTV still of the accused, however, went viral on social media and that too for a bizarre reason.
The man wanted by the police looked exactly like David Schwimmer, the actor who played Ross Geller in the popular American sitcom, Friends. The suspect's uncanny resemblance to the actor was found hilarious by netizens. The photo posted on Tuesday was shared over 60,000 times and collected over 8 lakh comments.
Social media users could not help but draw the similarities between Ross Geller and the thief. A user wrote, "Lay off him. He grew up with Monica. IF YOU DIDNT EAT FAST YOU DIDNT EAT," and another commented, "I don't think it's been this guy's day, his week, his month or even his year...."
The person on the post is a suspect in the theft of a restaurant in Blackpool, the UK on October 20. Unable to receive any constructive help from people, the police had to assure that it was not David Schwimmer and wrote, "Thank you to everyone for your speedy responses. We have investigated this matter thoroughly and have confirmed that David Schwimmer was in America on this date."
next