COPS BARGE INTO BANK TO STOP 'ROBBERS'; FIND BANK STAFF PLAYING HIDE & SEEK
Home >
News Shots >
World
By

Behindwoods News Bureau

|

Oct 12, 2018 03:21 PM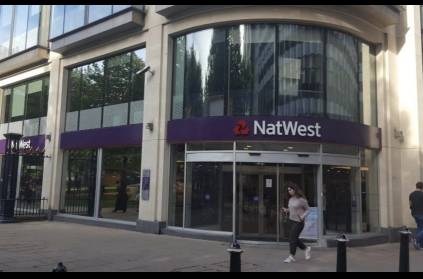 What would you expect if you entered a bank, finding all the staff hiding under their tables? The best guess would be a bank robbery, right?

Police officers in Birmingham, UK, rushed to a bank after receiving a call from a man that an armed robbery was underway. But when they barged into the bank to nab the robbers, what they saw was unexpected. The bank staff was actually playing hide and seek as a team building exercise.

Dave Keen of West Midlands Police posted details of the misunderstanding on Twitter.
Thanks to the member of public who called in a suspected robbery at a bank in #Birmingham today, saw staff inside hiding under desks. @ResponseWMP @firearmsWMP quickly attended and confirmed it was a hide + seek team building exercise 🤔🤔🤔
Contacting us was the right call 👍 pic.twitter.com/Sjo1KNCm9T

— Dave Keen (@DaveKeenWMP) October 10, 2018
And as expected, Twitter had a field day, cracking jokes about the incident.
Please tell us there's body cam footage of @firearmsWMP storming the place... pic.twitter.com/YCpVSXxx6q

— Bernard Carey CMIOSH (@bernicarey) October 10, 2018
Don't know where to laugh, be shock or just shake my head. But good looking out to the member of the public👍🏽

— Gwenette Crawford. (@Twiddly_wink) October 10, 2018
I'll be suggesting hide and seek at our next staff meeting.

— veloman (@veloman8) October 11, 2018
next