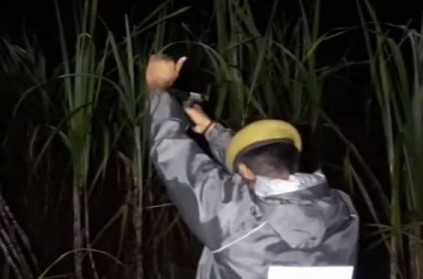 A video of a cop shouting 'thain thain' to scare criminals during an encounter went viral last week. According to reports, the Uttar Pradesh police have decided that it is an act of bravery and requested for the cop to be rewarded.
In a 13-second video that went viral last week, SI Manoj Kumar could be seen mimicking the crack of gunfire to frighten a few criminals. Kumar made the noises after his pistol jammed during the encounter session.
The incident, deemed bizarre by many, was lauded by the Uttar Pradesh police. Kumar's name was reportedly sent for a commendation disc and certificate from the director general of police. SP Yamuna Prasad reportedly said, "SI Manoj Kumar, was hailed a hero. In a police engagement, the SI didn't quit after his pistol choked."
next