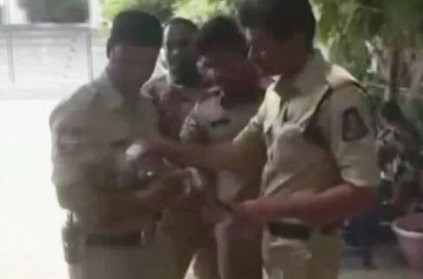 In yet another heartwarming tale from Hyderabad, a group of four policemen were seen taking care of a baby while his mother wrote an exam. This is the second time the Telangana police were seen helping mothers take care of their children.
Reportedly, the mother aspires to join the police force and had the Telangana State Public Service Commission examination scheduled on Sunday. She stepped inside the exam hall after handing over her son to her sister.
Four policemen who were on the rounds stepped up to help as the child grew restless waiting for his mother. One of the policemen was even seen carrying the baby and feeding him from a bottle.
next