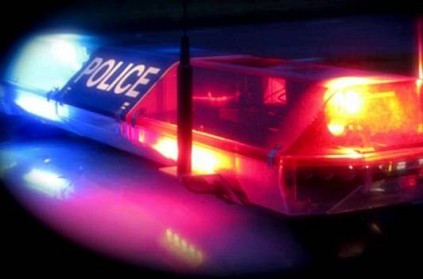 A woman suffered injuries after falling off from the top of a moving police jeep in Punjab. The woman was reportedly made to sit atop the jeep by the police as punishment.
The shocking incident was caught on CCTV. From the footage, the woman could be seen sitting on top of the police-driven jeep. However, when the jeep takes a sharp turn, the woman loses balance and falls down. The woman could be seen trying to get up and walk.
The woman had to be helped by the locals and admitted to the hospital. The woman was made to sit on the jeep as a punishment for objecting to the police's detention of her husband. The police had tried to take away her husband to which she objected. As a result, she was punished.
next