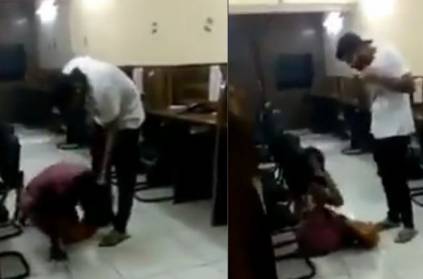 A shocking video circulated on social media featuring a young man thrashing a woman at their office in Delhi. The incident took place on September 2.
The accused, Rohit Tomar (21) is the son of assistant sub-inspector Ashok Kumar Tomar. Rohit allegedly raped the victim and thrashed her after she threatened to go to the police. Rohit was arrested by the police on Friday after Union Minister Rajnath Singh directed the Delhi Police Commissioner to take action.
Rohit's father Ashok Kumar was suspended from his post in the central district for allegedly threatening the victim's family to keep silent.
next