'WAS A BACKBENCHER, FAILED UPSC FOUR TIMES': THIS IPS OFFICER'S JOURNEY IS TRULY INSPIRING
Home >
News Shots >
Inspiring
By

Behindwoods News Bureau

|

Sep 11, 2018 05:04 PM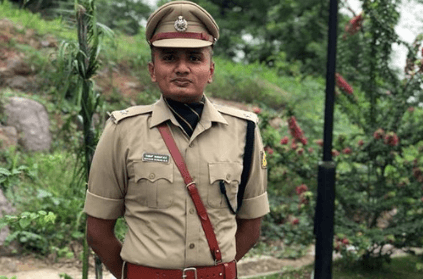 Most of us assume that civil services are only for the over achievers. On the other hand, a typical backbencher and an average student, who is looked down upon by his peers and sometimes teachers, rarely aims for such high feats.

But an IPS officer from Karnataka is breaking all stereotypes. From being a mediocre student in school to cracking the UPSC Exam, his story is a lesson for every average student who dreams of extraordinary things in life.

Mithun Kumar GK narrates his inspiring tale, claiming how he was looked down upon by classmates and teachers and how not many believed in him. The 2016-batch IPS officers recalls how he took up a job as a software professional after graduation. But he always felt that something was missing.

He recalls how his father inspired him to become a police officer some day. "I wanted to be a civil servant and a police officer in particular. Whenever I saw a policeman on road there would be a spark in me. When I cleared the exams, many asked me why not the Administrative service. I had no answers, I could not explain to them how much the Uniform fascinated me and that I had always imagined myself to be in one," he said.

But the journey to become an IPS officer wasn't easy. Kumar narrates how he failed four times at different stages of the UPSC Exam. Rather than being demotivated, Kumar took each of them as a learning experience, which he claims 'moulded him as a person'.

In 2016, after four failed attempts, he finally cracked the UPSC Exam with a rank of 130. While he could have chosen IAS, he was always clear that he wanted to be a police officer.

Kumar concludes by saying "To go ahead or to stop is all in our mind, you never really know how far you can reach unless you try."
next