CHILLING: 9-YR-OLD GANG-RAPED, EYES GOUGED OUT, BURNT WITH ACID
Home >
News Shots >
India
By

Behindwoods News Bureau

|

Sep 05, 2018 11:46 AM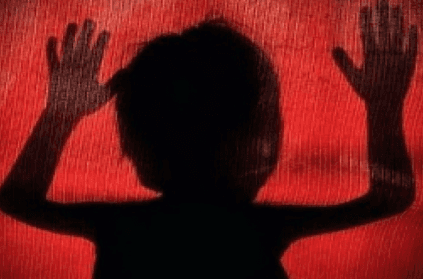 In a bone-chilling incident, a 9-year-old girl was gang-raped and brutally killed, allegedly by her stepbrother and his friends in Jammu and Kashmir's Baramulla district. The child's eyes were gouged out, and her body brunt with acid before being dumped in a forest.

The child's stepmother, stepbrother, and three others have been arrested in the case. The child was reportedly missing since August 23. Her body was found in a decomposed state in the forest on Sunday. A special investigation team (SIT) has been formed to look into the case, Baramulla SP Imtiaz Hussain said.

"It was found that the stepmother had been conspiring against the non-local wife of her husband and her children," said Hussain. According to police, tension had been rising in the family, which led to this horrifying tale of jealousy and revenge.

"The woman conspired to kill her stepdaughter. She took her to the nearby jungle where she asked her 14-year-old son to rape the girl," the police officer said. "The girl was gang-raped at the instance and presence of her stepmother," he added.

The stepmother strangulated the girl, and her son struck her head with an axe, killing her on the spot, said the police officer. The officer went on the narrate chilling details of the brutal murder.
One of the persons gouged out the child's eyes using a knife, and poured acid on her body, said Hussain. They then dumped the body in the bushes and covered it with twigs and branches from the pine tree. The axe and knife used for the murder have been recovered by the police.
All the accused in the case have been arrested.
next