GIRL SHOOTS HERSELF DEAD WHILE PLAYING RUSSIAN ROULETTE DURING VIDEO CHAT WITH FRIEND
Home >
News Shots >
India
By

Behindwoods News Bureau

|

Sep 11, 2018 03:09 PM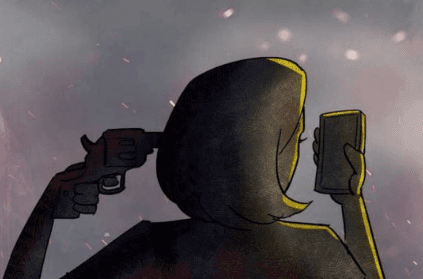 A 21-year-old young woman from Gwalior, shot herself dead while playing Russian Roulette with her father's revolver. The girl pulled the trigger while on a video chat with her friend.

According to police, the victim, Karishma Yadav, was on a video chat with her friend Nazma, who was travelling in a metro train in Delhi last Friday when the incident occurred. Her friend told the police that Karishma had loaded bullets in her father's revolver and placed the barrel on her head. saying she wanted to "test her luck".

Her friend Nazma thought that she was joking and even warned her against playing with such dangerous weapons. Karishma then put the revolver down, but picked it up again after a few seconds and said, "Let's see if fate has destined death for me."

As Nazma was travelling in a train, the connection was interrupted. Police believe that it is at this point that Karishma pulled the trigger and the bullet struck her head. The girl was found by her elder brother, lying in a pool of blood.

She was taken to a private hospital, and was later declared dead on Monday. Karishma is the daughter of a former Subedar, who retired four months back.
Tags :
#POLICE #GWALIOR #RUSSIAN ROULETTE #VIDEO CHAT #REVOLVER
next