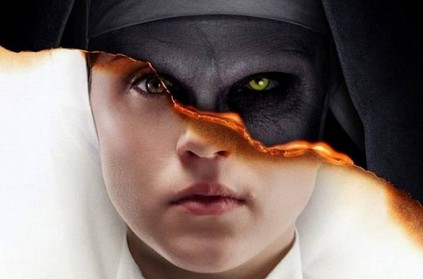 The Nun, which released on September 7, is the spin-off of Conjuring 2. Movie-goers all around the world have been waiting for the horror movie ever since the movie was announced.
The latest poster of The Nun has caught everyone's attention, including that of the Mumbai Police. The cops used the poster to pass on a message about parking. Using the word 'nun', the Mumbai Police created a brilliant wordplay and tweeted it out on Thursday.
Instead of 'The Nun', the poster carried the message, 'The NunParking Zone'. The Mumbai Police tweeted out the new poster with the caption, "Parking in no parking zones, can create real horror on streets! Be a responsible citizen. Avoid such #DarkestParkingHabit (sic)"
Parking in no parking zones, can create real horror on streets! Be a responsible citizen. Avoid such #DarkestParkingHabit pic.twitter.com/P840KV3aDY

— Mumbai Police (@MumbaiPolice) September 6, 2018
next