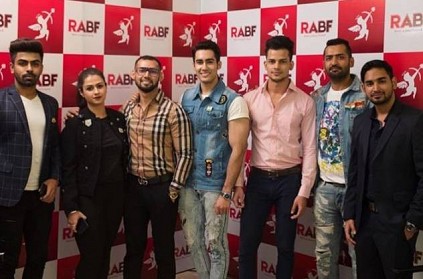 If you thought Tinder, an application to meet prospective life partners, was progressive, then ready yourself to get shocked. A new app has been launched that allows users to rent a boyfriend.
RABF was founded by 29-year-old Kaushal Prakash and will be based in Mumbai. The app's main objective is to eradicate depression. Reportedly, there will be no physicality and private meets involved.
The 'Rent a Boy Friend' or RABF app lets users, extended to both male and female, to hire a male companion. The hiring will, however, remain purely platonic and according to the founder, a way to cure depression.
RABF announced the launch on Instagram and wrote, "RABF (Rent A Boy|Friend) is launched on 15th August. Don't judge our Website/App by it's name! Now this is what i need the attention for, Rent A Boy|Friend has a thin line in between which implies restrictions (NO Physicality & NO Private place meets). Our main purpose is to eradicate Depression and provide a Pure friendship to the happy people as well. Let's stand for Awareness! Our app will be launched on iOS and Android on 24th August 2018."
next