THIS OPEN JAIL ALLOWS INMATES TO LIVE WITH THEIR FAMILY AND STEP OUT FOR WORK
Home >
News Shots >
India
By

Behindwoods News Bureau

|

Sep 17, 2018 12:40 PM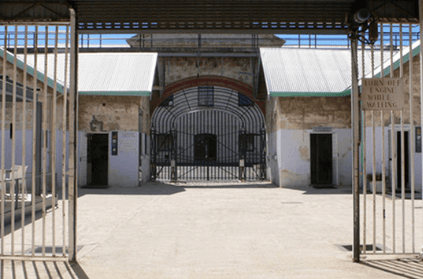 Our usual understanding of a prison is the concrete cell with a limited space that inmates cannot call their own, no choice of food, dark and dingy places. But an open prison in Indore is breaking all those stereotypes.

An open prison in Indore is allowing its inmates to live with their family members and even step out for work. Started under the administrative supervision of the Indore District Jail, the open prison is a two-room home where a prisoner lives with his/her family.

Named Devi Abhilyabai Open Colony, it was an initiative to bring a positive change in the lives of its inmates. As part of the initiative, 10 married prisoners have already been allotted with independent apartments, which they can share with their families. The 10 prisoners who were granted apartments were chosen on the basis of their conduct.

One of the resident of those apartments in Bhupendra Singh, who is serving a life sentence for murder. The 45-year-old has spent more than 12 year of his life in various prisons across the state.

"I still have to spend some more time in prison. But since I have come to this open jail, I feel I have been released. I regret what I did and now I want to live a normal life," Singh told PTI

Singh also hopes to make the best use of being allowed to step outside the jail premises to work. "As I am allowed to visit outside for work, I am planning to open a kiosk in the city where I want to sell tea and snacks," he added

The open prison comes as a blessing in disguise for all prisoners who hope to turn into a new leaf. The initiative hopes to turn inmates into better and law-abiding citizens of the country.
next