MAN KILLS SLEEPING WIFE BY HITTING HER HEAD WITH LPG CYLINDER OVER SUSPICION OF ILLICIT AFFAIR
Home >
News Shots >
India
By

Behindwoods News Bureau

|

Sep 25, 2018 09:13 PM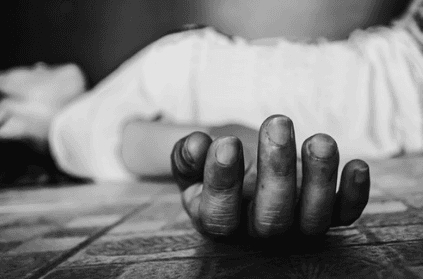 A 29-year-old man killed his wife in her sleep by hitting her head repeatedly with an LPG cylinder. The man suspected that his wife had an extra-marital affair with one of his friends, said the police.

The couple's daughter was sleeping with her grandmother in a nearby house when the incident took place.

The accused, identified as Sunil Sharma, has been arrested by police. He used to run a food stall in the Lal Bagh area of Delhi. He killed his wife by repeatedly hitting her head with a small LPG cyclinder while she was asleep.

According to police, they received a call around 2:22 am on Tuesday morning, in which the accused stated that he had killed his wife. Police said that Sunil had also tried to kill himself by hitting his head against the wall, but only sustained minor injuries. His wife, Kavita, received major injuries on her head and died on spot, police added.

Married for 12 years, Sunil suspected that Kavita had an illicit affair with his friend, who lived in the same locality.
next