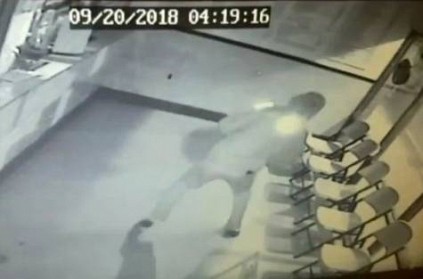 A robbery at Maryland, US went hilariously wrong after a brick the burglar threw, hit him back on his face. A video footage of the burglar attempt was shared by Prince George County police.
From the video, the burglar can be seen throwing a brick at a glass window to break in. However, the glass was bulletproof and the brick ends up bouncing back into his face. The video was shared by the police a day before but according to reports, the hilarious heist took place on September 20.
The thief tried to break in three times. It was on the third time the brick bounced back. The brick hit the man on his head after which he fell to the ground and lay there for a few minutes. The bad-luck bandit's attempt has left netizens in amusement.
BAD LUCK BANDIT: A surveillance video shows a would-be burglar getting knocked out after throwing a brick at bulletproof glass. Can someone say karma? https://t.co/zxBTjQkxAs pic.twitter.com/LGN6XGWMfB

— KSN News Wichita (@KSNNews) October 2, 2018
next