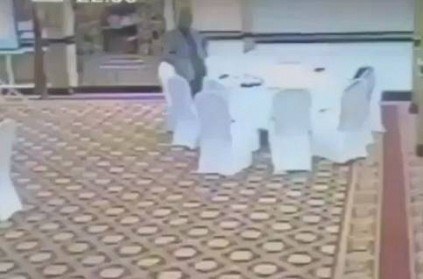 A Pakistani bureaucrat was caught on camera stealing a visiting Kuwaiti delegate's wallet. Following the embarrassing incident, the official was reportedly suspended.
Zarrar Haider Khan, the Joint Secretary of the Ministry of Industries and Production was reportedly caught on CCTV stealing a visiting Kuwait delegate's wallet. The Kuwaiti official was part of a delegation to meet the PM. The victim had to raise a complaint following which the act was noticed on CCTV.
A six-second video of the theft went viral on social media. Khan reportedly stole the wallet when the Kuwaiti delegates left the meeting hall. According to Dawn.com, the officer denied involvement but later produced the wallet after the CCTV footage was shown to him.
Khan was reportedly arrested and will face a trial.
Grade 20 GoP officer stealing a Kuwaiti official's wallet - the official was part of a visiting delegation which had come to meet the PM pic.twitter.com/axODYL3SaZ

— omar r quraishi (@omar_quraishi) September 28, 2018
next