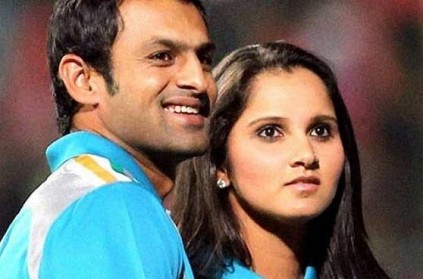 India and archrival Pakistan met once again in the Super Four clash of the Asian Games 2018 on Sunday at the Dubai International Cricket Stadium. It was a match to be remembered as India thrashed Pakistan placing themselves in the finals.
Despite being rivals on the field, in a spectacular show of sportsmanship, Pakistan all-rounder Shoaib Malik entertained his Indian fans during the match. Malik, being married to Indian tennis player Sania Mirza, has quite some fans from India as well.
While Malik was fielding, a few Indian fans called out to him, "Jiju look here once." 'Jijju' being a word to call a sister's husband shows the fans' love for the cricketer. Not wanting to disappoint them, Malik turned around and waved to those who called him.
Pakistan had won the toss and chose to bat first. Malik top-scored for Pakistan with 78 off 90 balls. However, his efforts were completely overshadowed by the power duo - Rohit Sharma and Shikhar Dhawan.
Ok.. That was nice.. #ShoaibMalik
"Jeeju".. 😜 pic.twitter.com/5eZw2GQY7L

— Lady Nisha (@Lady_nishaaa) September 23, 2018
next