HOW FAR WOULD YOU GO TO GET SOME PIZZA? ASK THIS GANG OF ROBBERS
Home >
News Shots >
India
By

Behindwoods News Bureau

|

Nov 13, 2018 09:36 AM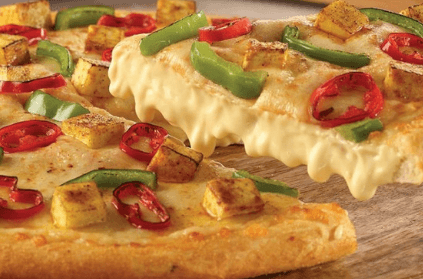 Accept it or not, everyone loves pizza! And some people are ready to go to any lengths to get their hands on some slices.

Stealing jewellery, cash and other valuables seems to have become a thing of the past as the new target of a gang of robbers in Delhi is pizzas. Their weakness for the cheese-oozing discs of dough topped with veggies and meat proved to be the undoing of a gang of robbers.

In a city notorious for crime, these pizza-crazy criminals targeted pizza and food delivery staff in southeast Delhi and robbed them of their valuables as well as their mouth-watering consignments.

According to a Hindustan Times report, the modus operandi of the gang members was to order pizza on phone, schedule the delivery at secluded locations and then rob the deliverymen of pizzas, phones, cash and their two-wheelers.

Police have arrested three men who admitted to their involvement in the crime and recovered five food delivery bags, credit card swipe machines, three mobile phones and a motorcycle. They said two of the three gang members had earlier worked as deliverymen and their knowledge of the business helped them commit the crimes.
next