THIEF USED GOOGLE MAPS TO TARGET RICH AREAS; TOOK FLIGHTS TO ROB HOUSES
Home >
News Shots >
India
By

Behindwoods News Bureau

|

Dec 04, 2018 11:04 AM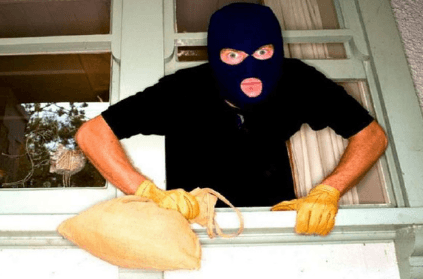 The ever-growing technology has come in handy for thieves today. A professional thief used Google Maps to identify posh localities and loot their house. After a long search operation by the police, he was finally arrested in Hyderabad.

The incident came to light after a Nungambakkam-based doctor working in Apollo hospital in Chennai was robbed.

The theft occurred last month and the thief was cunning enough to not leave any obvious trails. Police couldn't identify the thief as there was no evidence left for them to investigate by the robber who covered his tracks well. However, similar incidents happened in various posh localities of Chennai like Valluvar Kottam, where a lot of affluent people live and left the police confused about the culprit.

Meanwhile, Sathiya Reddy, a thief based out of Andhra Pradesh was arrested by police for a theft in the area. However, during interrogation, police were surprised to find out that Reddy was the same thief who robbed houses in Nungambakkam and Valluvar Kottam. His modus operandi came to light upon further interrogation.

The robber first searched for posh areas in Chennai using Google maps. Then, he took a flight to Chennai and visited the targeted area. He then zeroed-in on houses which were either locked or where the residents spent a large portion of the day outside the house due to their work profiles.

He then executed his plan with precision, leaving no traces behind. After a successful robbery, he came back with the goods to his native place via train.
next