INDIGO & SPICEJET PASSENGERS WILL NOW HAVE TO PAY EXTRA FOR WEB CHECK-IN; FLYERS TWEET IN PROTEST
Home >
News Shots >
India
By

Behindwoods News Bureau

|

Nov 26, 2018 12:47 PM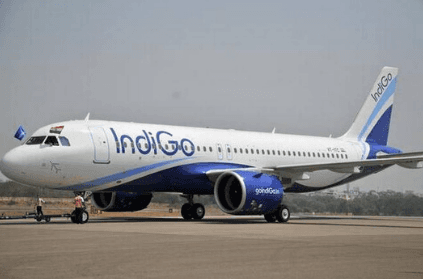 Low cost airlines IndiGo and SpiceJet have announced they will charge fees for their online check-in service, looking for ways to make up for higher costs but drawing protests from flyers.

Check-ins at airports will be free. IndiGo's lowest seat fee is Rs 100 and SpiceJet's Rs 99. Passengers earlier paid extra fees only for select seats, like along the aisle, window-facing or with additional legroom, if they checked in online.

IndiGo and SpiceJet's decision comes at a time when airlines are struggling with rising costs but can't afford to raise ticket fares due to competition.

According to the airlines, the revised policies has been initiated already since November 14, but came into limelight only after when a traveller wrote on Twitter about his IndiGo web check-in experience.
As per our revised policy, all seats will be chargeable for web check-in. Alternatively, you may check-in at the airport for free. Seats will be assigned as per the availability. ~Prabh

— IndiGo (@IndiGo6E) November 25, 2018
The airlines' reply came in as a shock to the netizens. As expected, IndiGo's new pay to select your seat policy irked Twitter.
This is the daftest thing ever. Multi level idiotic.

— BookOfGenesia (@genesiaalves) November 25, 2018
That's really new level of creepy.. unacceptable.. there are many low cost carriers lets you check-in without seat selection.. 😐

— shweta kawale (@geniusshweta) November 26, 2018
Just another way to earn money wherever possible. Web check-in is reducing your ground staff load. It makes even more sense for that to be free.

— Vikas Srivastava (@RobinVikas) November 26, 2018
IndiGo and SpiceJet's new policy could mean longer queues at the counters and also additional workload for its staff. The new rule will take time getting used to.
next