COP LOSES 30 KG WEIGHT TO BECOME COUNTRY'S FIRST CONSTABLE TO WIN THE IRONMAN TITLE
Home >
News Shots >
Inspiring
By

Behindwoods News Bureau

|

Nov 26, 2018 12:05 PM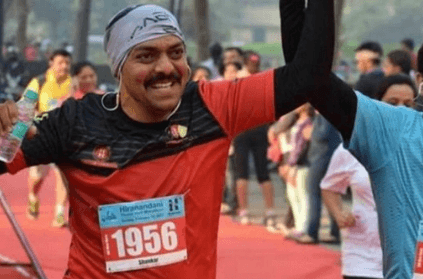 When Milind Soman won the Ironman Title in 2015, people all across India were dumbstruck by his achievement and the sheer difficulty of the challenges involved. It sounded almost impossible.

But a head constable has proved otherwise!

Head Constable Shankar Uthale is now the first Indian constable to win the coveted Ironman title and that too in his first attempt.

The Ironman race is one of world's toughest, most challenging races. Uthale competed in his first Ironman triathlon on November 17, 2018 in Malaysia. He completed the race in 16 hours and 15 minutes. This included a 3.8-km-long swim, 180.2 km of cycling and 42.2 km running.

The 39-year-old has been working in the police force for 14 years. His journey to clinch this title has been more than just inspiring. Six months ago, Uthale weighed 92 kg.

"I knew I had to run or I'd become a burden on myself and my work," TOI quotes him as saying. He lost 30 kg by running and eating a balanced diet. He then focussed on getting his swimming technique right and enrolled for the competition four months ago.

His job keeps him moving all day long and yet he ensures he carries something healthy to eat even when he is on the go. Uthale has a passion for such races, and he intends to participate in Ironman races in future as well.
Tags :
#POLICE #IRONMAN #TRIATHLON #CHAMPIONSHIP #BUZZ
next