WOMAN SOLD TO DEAF & MUTE MAN FOR RS 2 LAKH; RAPED FOR 24 DAYS
Home >
News Shots >
India
By

Behindwoods News Bureau

|

Nov 26, 2018 11:12 AM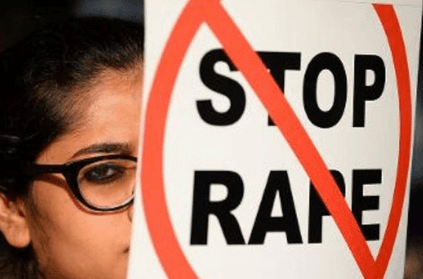 In a horrific bit of information, a 30-year-old woman was kidnapped from Bhopal, Madhya Pradesh, taken to Indore and Rajasthan where she was sold for Rs 2 lakh. The woman was then raped for 24 days before the police managed to track and rescue her.

According to a report in the Times of India, the woman was held captive, raped multiple times a day. She was threatened that if she mentioned about this to anyone, she would be murdered. Meanwhile, the Bhopal police officials tracked her mobile phone and reached the house in Alwar where she was allegedly being tortured.

Yuvraj Singh Chouhan, Nishatpura SHO told TOI that the woman was looking for a job after getting a divorce. She said that she received a call from a stranger on October 28. Reportedly, the caller introduced himself as Subhash Yadav and offered her a job in Indore for Rs 15,000 per month. The woman was trapped and she went to meet him in DIG Bungalow area in Bhopal.

However, the woman was abducted and taken to Indore, where she was held captive for 2 days. The man later took her to Alwar and sold her to Rohitash and Bholaram for Rs 2 lakh. TOI reported that the survivor claimed that she was forced to sign on papers that stated she was being married to Bholaram who was deaf and mute since birth.

The survivor mentioned that she saw the money exchange between Rohitash and Subhash. Then the woman was locked in a room and Bholaram began raping her.

After rescuing the woman, police have registered a case against Alwar residents Rohitash and Bholaram.
next