COUPLE FALLS PREY TO 'HONOUR KILLING'; THROWN ALIVE INTO CAUVERY RIVER
Home >
News Shots >
Tamil Nadu
By

Behindwoods News Bureau

|

Nov 17, 2018 02:43 PM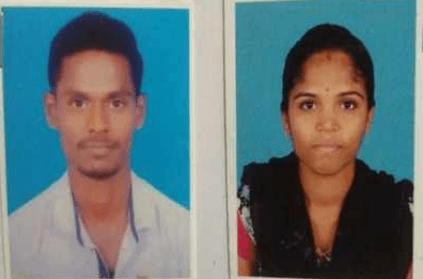 In yet another tale that appears to be a case of 'honour killing', an inter-caste couple were allegedly murdered by the girl's family members.

Five days back, police found the body of a youth floating in the Cauvery river near Shivanasamudra, about 135km from Bengaluru. Two days later, the body of a girl was recovered from the same spot, triggering suspicion that they both had been murdered together.

Investigation by the Mandya Police unraveled an 'honour killing' plot orchestrated by the woman's father, who was not ready to accept his daughter's relationship outside the caste.

26-year-old Nandish and 19-year-old Swati, who hailed from Shoolakondapalli village in Bagaluru, were hiding in Karnataka. However, the girl's family members found the couple, tied their hands and legs, and allegedly threw them alive into the Cauvery river.

According to a report in The Hindu, photographs shared by the police narrate a tale of extreme violence against the couple during their final hours. The police have detained three persons from the family of the deceased woman, of whom one is the father.

*With inputs from The Hindu and Times of India*
next