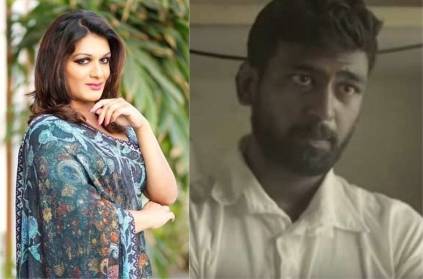 On February 19, 24-year-old Dhasvanth was sentenced to death by the Chengalpet Mahila Court for the rape and murder of seven-year-old Hasini.
The death penalty is a controversial subject - a topic on which a perfect consensus cannot be achieved. It is not known what goes on in the mind of a rapist. Why did he do it and what was he thinking before committing the crime? While many support the convict and demand they be reformed, is such a reformation even possible?
'Unmaking of a Monster', directed by journalist Apsara Reddy unravels the complex picture of heinous crimes and capital punishment. The 46-minute documentary will shed light on the daily lives of over 2,000 prisoners in the Puzhal prison and their mindsets.
Amongst the thousands of criminals, Dhasvanth - a child rapist and A G Perarivalan - a convict in the Rajiv Gandhi assassination case, are one of the noted few who will be featured. Watch Apsara Reddy speak as she shares her views over the death penalty and more.
'Unmaking of a Monster' releases on Tuesday exclusively on Behindwoods Air. Make sure to check out the entire documentary tomorrow.
For now, watch the teaser here:
Tags :
#RAPE #APSARAREDDY #DHASVANTH #HASINI
next