45-YEAR-OLD BUYS AIR TICKETS TO ENTER AIRPORT JUST TO STEAL THINGS
Home >
News Shots >
India
By

Behindwoods News Bureau

|

Nov 20, 2018 01:10 PM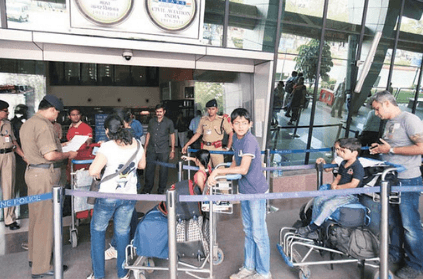 Thieves can be innovative at times. Such is the case with a 45-year-old!

His modus operandi was very simple - buy the cheapest air ticket, enter the airport as a regular flier and stand at the busiest queue at the terminal. Not to travel, but to steal items from fellow passengers standing in the line.

After his work is finished, he would change his shirt and take the flight, or simply leave the airport.

45-year-old Sajid Hussain, who is a resident of Jharkhand, was arrested from the Kolkata airport on Sunday for stealing a purse with earrings, a gold chain and Rs 3,500 in cash from a passenger heading to Kochi. It was later revealed that he had been stealing valuables from fliers at the Kolkata and Patna airports for the past several months.

"He is a habitual offender. We have found CCTV footage where he is seen picking up a purse from the bag of a woman passenger on November 5. We have found evidence that he had also robbed fliers at Patna airport in a similar manner. We are questioning him further to find out if he has any associate. We also want to know if he had operated in any other airport," said a senior officer of Bidhannagar Commissionerate.

Throwing light on Hussain's modus operandi, police said, he would buy a cheap refundable flight ticket to gain access to the airport and either get his money back or take a flight after carrying out the thefts.
*Originally published in Times of India*
next