MONSTROUS MAN KILLS WOMEN FROM HIS FAMILY; RAPES THEIR CORPSES
Home >
News Shots >
India
By

Behindwoods News Bureau

|

Nov 30, 2018 06:21 PM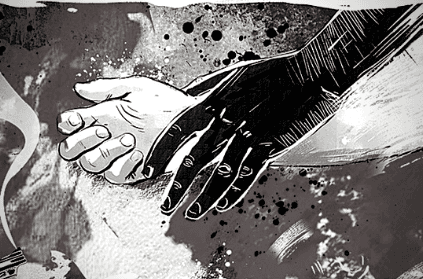 In what can easily be termed as monstrous and unimaginable as per human standards, a man from Nagpur has been arrested for murdering his sister-in-law and niece and then raping their dead bodies. The devilish man didn't even spare his 3-year-old niece.

His chilling confession to police officials has shaken some of the top officials.

According to a report in Mirror Now, quoting reports from ABP Majha news channel, 35-year-old Pratibha Bind and her 3-year-old daughter Ragini Bind were found dead in their house in the Vadadhamana area of Nagpur on November 28. Upon investigation, police found out that the mother-daughter duo had been murdered.

However, the post-mortem report of the two revealed something even more disturbing. Reports suggested that someone had raped the dead bodies of the two deceased.

It was learnt that the deceased, Pratibha Bind, was a Muslim prior to marriage and for this reason, the Bind family was angry with the couple. Her husband Rakesh Bind is a truck driver and on a day when he was not in Nagpur, the accused, Chandrashekhar, murdered his sister-in-law and niece.

The accused then resorted to a sickening act, and raped the dead bodies of his sister-in-law and niece. Police have arrested Chandrashekhar and charged him under relevant sections of rape and murder of the Indian Penal Code.
Disturbing details of the crime have surface upon investigation. It was revealed that Chandrashekhar was a highly educated individual, who had completed D.Pharma. As per reports he was also addicted to pornography.

The accused told police that his lust forced him to indulge in such an abusive act. Meanwhile, the incident has left citizens of Nagpur in a state of shock. Police are now investigating every aspect in this gruesome crime.
next