'DRUNK' DOCTOR OPERATES ON PREGNANT WOMAN; HELD AFTER MOTHER & BABY DIE
Home >
News Shots >
India
By

Behindwoods News Bureau

|

Nov 28, 2018 09:55 AM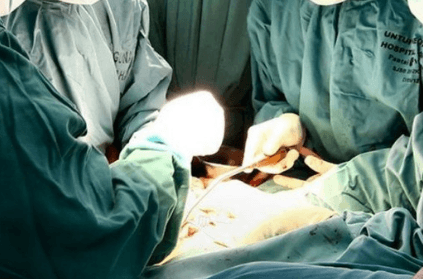 In a serious case of medical negligence, a doctor who was allegedly in an inebriated state, operated on a pregnant woman. The woman and her unborn baby eventually died.

The incident took place in Botad, Gujarat, when 22-year-old Kamini Chachia was brought to a government hospital at 11:30 PM on Monday night. A class two medical officer of Sonavala hospital, Dr Paresh Lakhani was on duty, however in an inebriated state.

According to a Times of India report, the pregnant woman died on the operating table along with her unborn baby, after the drunk doctor performed a C-Section on her. The family members of the deceased alleged that the doctor was under the influence of alcohol and the body was sent for a post-mortem examination. The woman's family have leveled allegations of medical negligence against the doctor.

The doctor was arrested and charged under the Prohibition Act. Botad Superintendent of Police, Harshad Mehta said that they have requested a post-mortem report from the Bhavnagar civil hospital and if medical negligence is found then the doctor will be booked on charges of criminal negligence.

During primary investigation, the police officials too found him to be drunk. They also registered a report of an accidental death of the lady but is awaiting the medical report to ascertain the exact cause.

*Originally published in Times of India*
Tags :
#POLICE #DOCTOR #PREGNANCY #MEDICAL NEGLIGENCE #C-SECTION
next