WATCH | RAPE VICTIM ASKS FOR HELP ON STREET; PEOPLE REACT IN THE MOST SHOCKING WAY
Home >
News Shots >
World
By

Behindwoods News Bureau

|

Nov 28, 2018 11:42 AM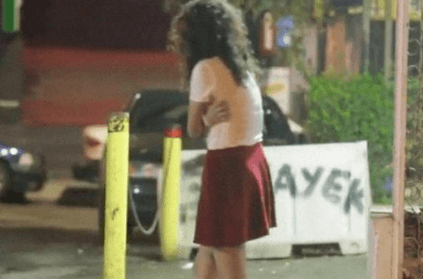 As Indians, we are not new to stories of how sexual assault victims are asked weird and random questions by strangers. From cops in police station to people on the streets, even some within the family, women are more often than not, shamed for being raped.

A Lebanese non-profit organisation (NGO) released a video on social media, of a rape victim asking for help on the streets. Called 'Shame On Who?', the campaign attempts to de-stigmatise sexual assault by putting the blame on the perpetrator instead of the victim.

The video, that has now gone viral, shows a young woman playing the role of a rape victim. While the incident isn't real, the reactions from the passerby are the 'real' deal.

The crying and distraught woman is asked stranger questions ranging from 'Are you drunk?' to 'Are you on drugs?' by both men and women on the road.

Some women urge her to 'not say these things out in open', while a gang of guys make a lewd remark that she is 'just some whore someone f****d and left on the streets'. Another person makes the usual remark about the way she was dressed and that his 'sister would never dress like that.'

The now-viral campaign was launched by Lebanese non-profit organisation Abaad. They began by sending anonymous messages to people asking 'Shame On Who?'

A video of the social experiment was posted on their Facebook page. The NGO's aim was to show the attitude of people towards a rape victim. And the reactions of the people will certainly be an eye-opener for all of us.
No surprise if people in India can relate to this!
next