AUTO DRIVER REFUSES TO CHARGE MONEY FROM WOMAN TRAVELLING ALONE AT NIGHT; WINS HEARTS ON SOCIAL MEDIA
Home >
News Shots >
India
By

Behindwoods News Bureau

|

Nov 04, 2018 10:43 AM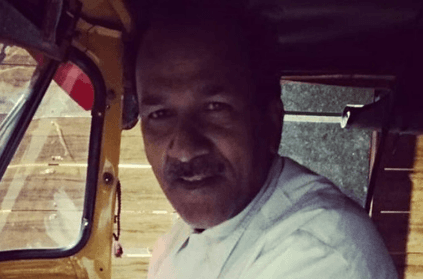 Travelling alone late in the night can be a harrowing experience for women, especially if they're alone. But there are those who are like a ray of hope in dark times. They go out of their way to help women feel safe at night.

In such a heartwarming tale in Delhi, a woman, who was returning from office late in the night, was offered not only a safe journey back home, but also a free ride.

Neha Das took to Facebook to share her experience with Praveen Rajan, and said she was "so glad to have met him!" Saying that as the temperature has already started plummeting in the national capital region, streets were mostly empty, as she left office nearly at around midnight.

"While I waited for an auto outside office, this gentleman stopped. On asking the fare, he said 'Madam mein khuch nehi leta ladkiyon se itni raat ko. Unko thik se ghar pauchana zyada zaroori hein'," Das wrote in her post. (Madam, I don't charge money from women such late in the night. I just make sure they reach home safely.)

The Facebook post has now been removed due to unknown reasons.

However, Delhi, which is infamous for being unsafe for women, such heartwarming tales restore our faith in people. "Delhi is full of shitty people but there is this kind as well. He told me not to pay anything, getting me home safely was his priority," she wondered if this man was "for real", she further said.

After reaching her destination, she tried giving "some extra money which he obviously didn't take!" the post said. "On insisting, he took the fare but without the night charges."
*Image courtesy: Indian Express*
Tags :
#FACEBOOK #AUTO DRIVER #DELHI #NIGHT #WOMEN SAFETY
next