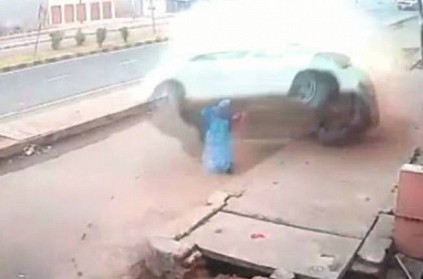 In a shocking incident in Uttar Pradesh, a 60-year-old woman was hit by a speeding car that lost control after the driver fell asleep.
The incident happened on Saturday when the victim was walking on the pavement near National Highway 58 in Uttar Pradesh's Mansoorpur. The driver reportedly fell asleep after which he lost control of the car. The Hyundai Verna sedan reportedly flipped several times before hitting the old woman.
The accident was caught on CCTV camera. It is reported that the woman died instantly after the car hit her. A case has been filed and an investigation is underway.
next