STRAY DOG ESCAPES WITH PATIENT'S AMPUTATED LEG FROM HOSPITAL
Home >
News Shots >
India
By

Behindwoods News Bureau

|

Oct 25, 2018 02:08 PM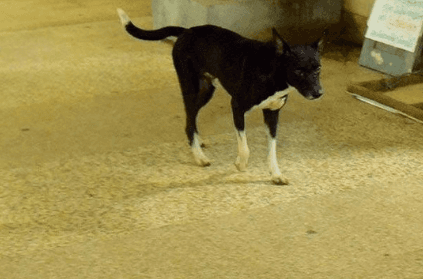 In a rather bizarre incident, a stray dog ran away from a hospital, taking a patient's amputated leg with it. The incident took place at a government hospital in Bihar.

A picture of the black stray canine hit social media sites, in which the dog was seen running away holding a long piece of flesh and bones from the Sardar Hospital in Buxar district. The amputated limb belonged to a middle-aged man named Ramnath Mishra.

Mishra was admitted to the hospital after he slipped and fell on the track while trying to board a moving train. The accident resulted in his right leg and arm almost being severed. After being rushed to the hospital, doctors amputated the leg and kept it while cleaning his wounds.

Meanwhile, a dog entered the Operation Theatre and before the doctors could react, the dog ran away with the leg. The man later succumbed to his injuries.
*Originally published in The Times of India*
next