189 FEARED DEAD AS PLANE CRASHES INTO SEA MINUTES AFTER TAKE-OFF
Home >
News Shots >
World
By

Behindwoods News Bureau

|

Oct 29, 2018 09:35 AM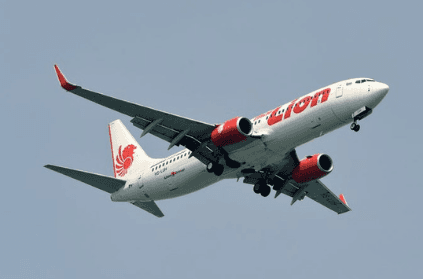 An Indonesian Lion Air plane, carrying 189 passengers, crashed into the sea just minutes after its take-off from the capital city of Jakarta. Search and rescue operations are currently underway, confirmed the country's transport ministry.

Lion Air flight, JT610, lost contact 13 minutes after take-off. A spokesperson of the search and rescue agency said that a tug boat leaving the port, had seen the flight falling from the sky.

"The plane had requested to return to base before finally disappearing from the radar," Sindu Rahayu, directorate general of civil aviation at the Indonesian transport ministry, said in a statement. "The aircraft was carrying 178 adult passengers, one child and two babies, with two pilots and five flight attendants."

Wreckage thought to be from the plane was found near a refining offshore facility. "We don't know yet whether there are any survivors. We hope, we pray, but we cannot confirm," said Muhmmad Syaugi, the head of the search and rescue agency.

Lion Air Flight JT610 took off around 6:20 am and was due to have landed in the capital of the Bangka-Belitung tin mining hub at 7:20 am, the flight tracking service showed. Preliminary flight tracking data from Flightradar24 shows the aircraft climbed to around 5,000 feet (1,524 m) before losing, and then regaining, height, before finally falling towards the sea.
*Inputs from Reuters*
next