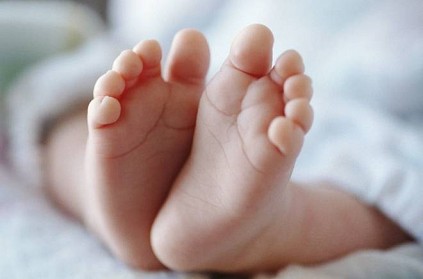 In a shocking incident in Chennai, a body of a one-and-a-half-month-old boy was found in the Velachery lake by the police on Sunday. Things took an even shocking turn when the police found out that it was the baby's mother who killed him.
Venganna and Uma got married two years ago and lived in Draupadi Amman Koil Street in Velachery. Uma gave birth to her child on August 30 and named him Charvik. Reportedly, Uma suffered severe pain while breastfeeding her son.
Despite going to the hospital multiple times, the pain did not recede. Uma allegedly tried raising the issue with her husband and family but to no avail. She even asked her family members to raise the child but was ignored. Uma reportedly threw her child in the lake due to the unbearable pain.
Uma had feigned to her husband that the child was abducted. In her initial statement, Uma alleged that she put the baby to sleep at 4 am on Saturday only to find him missing at 5.30 am when she woke up. In the couple's complaint, it was mentioned that due to power cut they had kept their front door open for ventilation.
The police formed two teams to search for the child. After rounds of questioning, Uma started giving contradictory details which raised the police's suspicions. One of Uma's neighbours even saw a woman wearing a nightie carrying the child in the night. After the nightie was found in their house, Uma confessed to having killed the child.
Uma was taken into custody and produced before the judicial magistrate. She was remanded in prison.
next