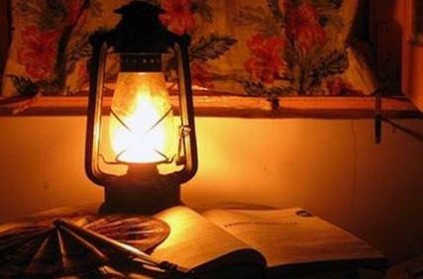 Tamil Nadu Generation and Distribution Corporation (TANGEDCO) has released the list of areas in Chennai to face seven-hour power cut on Friday (October 5). The power cut will be scheduled from 9 am to 4 pm due to maintenance works.
TANGEDCO also stated that if the works are completed before 4 pm, then the power supply will be restored immediately.
Here are the areas that will face power cut on Friday:
Sholinganallur
Rajiv Gandhi Salai, Medavakkam Road, Baharathi Nagar, Parameswaran Nagar, Padavattamman Koil Street, Gangaiamman Koil Street, Narayanasamy Naicker Street, Sathiyavani Muthu Street, Annai Indra Street, Kamarajar Street, Village High Road No. 26th to 36th Street, Division 198 TNHB, Ponniamman Koil Street, Kumaran Nagar, Gandhi Nagar, Uma Maheswari Avenue, Kumarasamy Nagar, Central Park East, West, South, Elcot Road, Wipro Main Road, Rajiv Gandhi Salai, Ganesh Nagar, Velu Naicker Street, SV Ekambaram Naicker Street, MGR Street, Rajiv Gandhi Salai, Kamala Nagar, Rajiv Gandhi Salai 1st Cross Street.
Kilkattalai
Kovalan Street Dharga Road (part), Easwari Nagar, Malanganandhapuram, Renuga Nagar, Vembuli Nagar, Vetterline, Semman Nagar, Malliga Nagar, Hariyanth Street.
Aminjikarai
RV Nagar, D Block, VOC Nagar, L and G Block one part, Gajapathi Street TP Chatram 18, 19th Street, Park Road, Club Road, Old Bus Stand 1st Main Road one part, 4th Cross Street, Gajapathi Colony and lance, Devagimmal Street, Lakshmi Talkies Road, Ayyavoo Street, Senguther Street, Thiru. Ve.Ka. Park 3rd cross Street, PH Road one part, Masoodi Street, Rajammal Street, Convent Street, Kanniamman Koil Street, Chellammal Street, Chengalvarayan Street, Pulla Avenue, Thiruveethi Amman Koil 1st and 2nd Street, Majikollai Street, Kathiravan Colony, Sunnambu Kalvai Street, North Aarasama Street, Kaniyaa Chetty Street, PH Road one part.
Tags :
#POWERCUT #CHENNAI
next