CHENNAIITES! PARTICIPATE IN THIS NEW INTERNET CHALLENGE WITH A REAL PURPOSE
Home >
News Shots >
Tamil Nadu
By

Behindwoods News Bureau

|

Sep 10, 2018 06:09 PM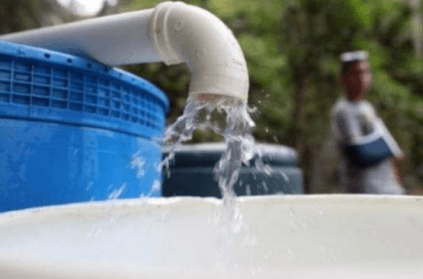 Social media is remarkable in its ability to convey complex concepts in simple ways. Internet challenges seem to be an easy way to draw people's attention. This latest challenge is an earnest attempt to raise awareness about an important issue.

In a bid to spread awareness about rainwater harvesting, the Chennai MetroWater Supply and Sewage Board (CMWSSB) has come up with a rather innovative challenge which they call the 'Rainwater Harvesting Challenge'.

According to a Times Of India report, the challenge is an attempt to infuse new energy into the scheme, get more people to implement rainwater harvesting, and spread knowledge about the existing systems. As per the challenge, residents in Chennai have been invited to click pictures of rainwater harvesting structures and upload them to their Facebook page.

Chennaites can post photographs and videos of the five steps needing for harvesting - cleaning their terrace, checking the pipelines, clearing waste dump, checking the RWHS, and pouring water in to check if its functional.

The CMWSSB is planning to hand out prizes to the best entries and also plans to get professionals to shoot videos which will be showcased in malls and other public places. The CMWSSB is also planning to involve school students by getting them to participate in drawing and painting competitions.

While the Kiki Challenge and Dele Alli Challenge were quite crazy, here's one which actually has the potential to spread awareness among people.

Have you taken the challenge yet?
Tags :
#TWITTER #WATER #CHALLENGE #RAINWATER HARVESTING #CHENNAI
next