BEACH OR DOOR: CAN YOU SOLVE THE MYSTERY OF THIS VIRAL PHOTO?
Home >
News Shots >
World
By

Behindwoods News Bureau

|

Aug 31, 2018 03:19 PM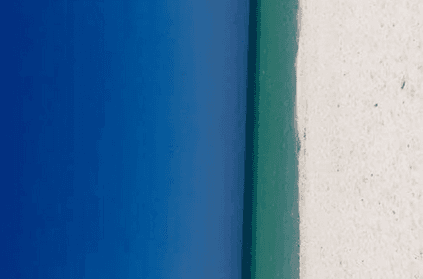 When it comes to mystery, the internet can never seem to have enough. Every time a baffling image surfaces online, netizens begin scratching their heads, trying to decode it. Just last week, people were seen decoding the viral hand-swapping challenge. If that wasn't enough, a new viral image has left social media divided.

On August 25, A Twitter user named Becky, shared a photograph that appears to show either a door, or a beach. What is crazy about the image is the framing of the picture. Viewed as it is, the image appears to be a door. But when flipped, it seems to be a beach.
Take a look
Is this a door or a beach??? Hahahaha😖🙄 pic.twitter.com/f4DZ7MZzGy

— 𝕓𝕖𝕔𝕜𝕪 (@rebeccareilly__) August 24, 2018
The image has got people buzzing on social media, with people indulging in a guessing game. Some also posted their answer with proof. Here are some of the best reactions
blue door with a green fram and a white wall... duh

— 𝕓𝕠𝕪 𝕓𝕒𝕓🌈 (@justgotbadder) August 29, 2018
Its a door got a handle an everything what's wrong with ye pic.twitter.com/ackeDBHOfk

— davey g (@i8blue_noses) August 26, 2018
one minute it's a bloody door next it's a beach🤯 why'd you do this Becs

— Paige (@dizzaypaige_123) August 25, 2018
Beach 🙄 this is the original picture pic.twitter.com/1JdvHJ8dP4

— jadeeey (@jadelyndseey) August 26, 2018
It's clearly a door wym pic.twitter.com/XlCwtMTTIw

— 𝐀𝐂𝐊𝐄𝐑𝐍𝐇𝐀𝐍𝐍 (@trngnhnlu) August 28, 2018
The darker the color, the deeper the water is from the bottom. It kinda looks like a beach to me and the greenish color near the sand is natural. I can still be wrong tho. Guy who took the pic should appear now before a new world war breaks out. pic.twitter.com/8ndWB5kjO6

— 이승기 — Kai (@blckbangtan) August 29, 2018
The user herself shared another image, claiming that it is a beach.
Itsssssss aaaaaa pic.twitter.com/LhG5dTDj2e

— 𝕓𝕖𝕔𝕜𝕪 (@rebeccareilly__) August 27, 2018
What do you think? Tell us your answer in the comments below.
Tags :
#TWITTER #BEACH #DOOR #VIRAL #IMAGE
next