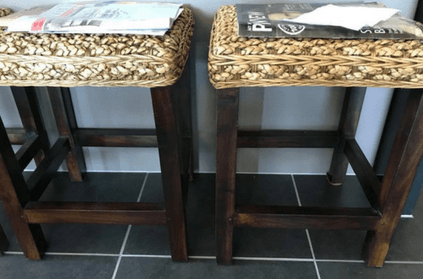 We all love challenges don't we. Puzzles, riddles and quiz, social media is game for all. Well calm yourselves cause we got one such challenge for you.

There are multiple 'spot the...' challenges on social media that require you to scratch your brains and look deep. A while back, you had one where you had to spot the snake hiding among dry leaves. But this latest image is so simple, yet baffling in its own way. In an image uploaded by Sunshine Coast Snake Catchers 24/7 on Facebook, they asked people to spot the snake from one of their rescue works.
The post has sent netizens into a frenzy with many trying their best to spot the reptile. See if you can spot it.
No luck? Well, try having a closer look towards the legs of the chair.
When netizens couldn't spot the creature, the rescuers decided to help people spot the hiding snake. "This cheeky little brown tree snake decided that it was a good enough hiding spot for him," read their post.
Were you able to find the snake in the first attempt? Tell us in the comments section below
Tags :
#FACEBOOK #VIRALS #TRENDING #CHALLENGE #SNAKE
next