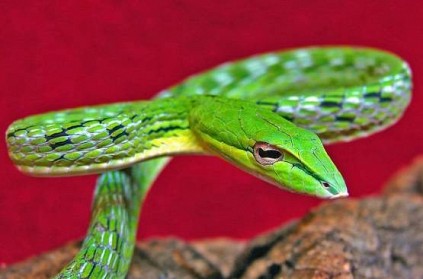 In a shocking incident in Thane, a snake was found inside a crowded train compartment. The snake was found coiled on the handlebar in a first-class general coach of a Mumbai-bound train on Thursday.
The passengers were put into a frenzy after spotting the reptile perched comfortably inside the train. The snake was noticed by a passenger at around 9.30 am when the train was nearing Thane. The rest of the passengers were alerted.
The snake was identified as a green vine snake, whose venom cannot kill an adult but could prove fatal for a toddler. However, just the sight of the snake was enough to make people pull the alarm chain. Reportedly, a few even jumped outside the train before it came to a stop.
It is suspected by the railways' police that the snake was a result of some mischief-mongers. A probe has been initiated to find out how the snake got inside the train.
next