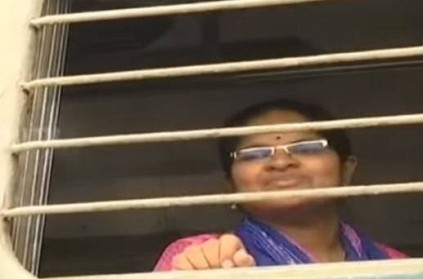 An electric train reportedly stopped mid-journey in Chennai on Saturday for nearly two hours. Reportedly, a pregnant woman was on board the train and got stuck with no means to deboard.
The train was on its way from Tambaram to Chennai Beach when it suddenly stopped due to an engine malfunction between Fort and Park station. While most of the passengers managed to deboard the train, Amudha who was pregnant, was unable to get down.
Along came railway police Dhanasekar and Manikandan who helped Amudha get down the train by crouching near the train door. Amudha was able to use their backs as a step and deboard the train. Reportedly, the police helped the elderly on board to get down as well.
next