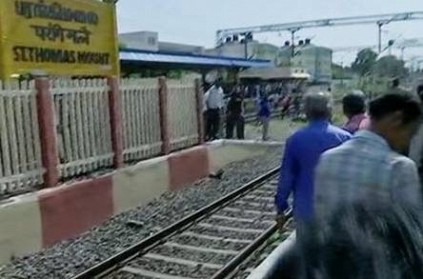 In a shocking incident in Chennai, four have been reported dead on Tuesday morning after falling from an electric train from Chennai Beach to Thirumalpur. Reportedly, electric trains were run on the express train route on Tuesday after a high tension wire fell on the track between Kodambakkam and Mambalam station.
Due to this reroute, only a few trains could be run and hence, the rush was high. Due to the intense rush, many were forced to travel on footboard. As the electric train approached St Thomas Mount station, seven commuters travelling on footboard hit the border wall near the track and fell.
After the first person fell, the rest fell down one by one. Reportedly, among the seven victims, four have been confirmed dead. The other three are critically injured and have been taken to the hospital.
Out of the four dead, three have been identified. One of the dead is a school student and two are college students.
next