CHENNAI AREAS TO FACE POWER CUT FOR FRIDAY. CHECK LIST HERE
Home >
News Shots >
Tamil Nadu
By

Behindwoods News Bureau

|

Sep 06, 2018 06:02 PM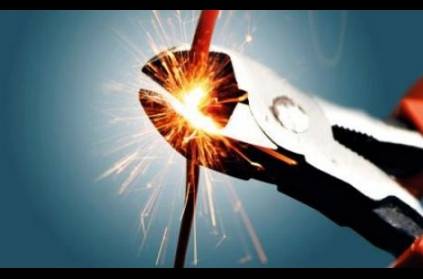 TANGEDCO has released a list of areas to face power shutdown for Friday (September 7), to carry out maintenance works. Power would be withdrawn from 9 am to 4 pm and is likely to be restored before the designated time in case maintenance works are complete
.
Here is the list of areas losing power for Friday:

Kodungaiyur
Muthamizh Nagar 1st, 5th and 6th block (part), Muthamizh Nagar 8th Block, RD Apartment.

Vyasarpadi
Srinivasa Nagar, Nataraj Nagar, Kilban Nagar, VS Mani Nagar and 2nd Gate, Adinath Nagar, CMDA Madhavaram, part of Erattai Earikarai, Secretary Conoly, Ramlakshmi Mahal.

Madhavaram
Part of Meenambal Salai, Part of TH Road, 1st to 3rd Block KKD Nagar, Abirami Avenue 1st to 17th Street, RR Nagar, Padmavathy Street, Balakrishnan Street, Saravanan Street, Perumal Street, TVK Link Road.

Velachery
Part of 100 feet Bypass Road, Sakthi Vijayalakshmi Nagar, Astalakshmi Nagar, Gangai Nagar, Nethaji Colony, Brindavan Nagar Extension, part of Andal Nagar, Krishnaraja Nagar.

Shastri Nagar (Valmiki Nagar)
1st and 3rd Seaward Road, Balakrishna Road, Jayaram Nagar, Kuppam Beach Road, Raja Srinivasa Nagar Main road, Rajagopalan Street, Teachers Colony 1st, 2nd, 3rd, 4th st, Vembuli Amman Koil Street.

Kottivakkam
New Beach Road Streets: 51, 52, 58, 59, 64, 65, 61, 62, 56, 70, 71, 54, 53, 39 to 44, 3rd Street, 48, 47, 3, 7, 8th Main Road, 11th Street, 1, 2nd Street, Kurinji Flat, RTO office, Bhagat Singh Salai, Shivani Flat, Kurinji Extension.

Adyar
LB Road, 1st Parameshwari Nagar and Extension, 2nd, 4th Parameshwari Nagar, 1st and 2nd Street Padmanabha Nagar, 1st Avenue Shastri Nagar.

Alwarthirunagar
Valasaravakkam, Alwarthirunagar, Virugambakkam, Part of – Arcot Road, Mettukuppam.

Pammal
Pammal, Anna Salai, Nehru Nagar, Anakaputhur, Kamarajapuram, Nagalkeni part, Periyar Nagar, Gandhi Nagar, Pozhichalur, Shankar Nagar, Cowl Bazaar.

Indira Nagar
Sardar Patel Road one part, Srinivasa Moorthy Avenue, Krishnamachary Avenue, LB road one part, Thiruvengadam st, Kanniyamma lane, Anna avenue, 1 st cross st Kasturibai nagar, 2, 3rd Kasturibai nagar, Bakthavatchalam st 1 to 5th st one part.

Palavakkam
Jeevarathinam nagar, Sankarapuram, Palavakkam kuppam, Seashell avenue, Chaithanya avenue, Chari avenue.

Perungudi
Part of OM road (Perungudi), Church main road, CBI colony main road, MGR road, Apollo hospitals, Amara Building.

Kandanchavadi
CBI colony 1st to 4th Main Road, Laxman Road, MGR Road, Anna Nedunjsalai, Kulkarai st, part of OM road (Kandanchavadi).

VSI Estate
Nehru nagar 1st main road, 2nd link st, part of OM (Kandanchavadi, Kottivakkam Nehru nagar).

(Representative image)
next