ONCE A NAXALITE, THIS MAN HAS BEEN TEACHING UNDERPRIVILEGED KIDS FOR 30 YEARS FOR FREE
Home >
News Shots >
Inspiring
By

Behindwoods News Bureau

|

Sep 06, 2018 06:01 PM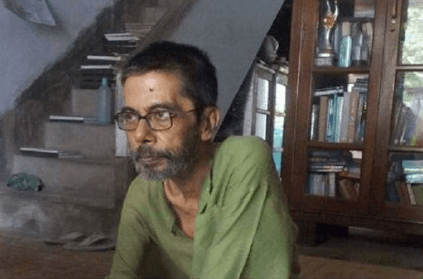 Dr. BR Ambedkar once wrote: "The first thing in my judgement we must do is to hold fast to constitutional methods of achieving our social and economic objectives. It means we must abandon the bloody methods of revolution."

Subhash Chandra Kundu is an embodiment of Ambedkar's call for change. Rejecting Naxalism, he embarked on a life of teaching to the masses. Now in his 70s, Subhash dedicated his life to teaching science to the underprivileged kids in Basirhat, West Bengal, free of cost.

Thanks to his initiative, his students have not just won the battle against poverty, but have also gone on to teach at prestigious institutions like IIT and St Xavier's College in Kolkata.

According to a report in The Telegraph, Subhash's time in the Naxalite movement inspired him to work towards this social cause. "My biggest takeaway from the movement was being infused with the spirit to serve. After being released from the Dum Dum correctional centre in 1974, I decided to pursue a mission not through the path of armed revolution but by spreading science education among the poor" said Subhash.

Thanks to contributions from his former students and well-wishers, Subhash's institute has grown over the years. For him, teaching science for free is an extension of his politics, which is to serve the poor and dispossessed.

From Naxalism, this is a return to the principles of Dr. BR Ambedkar.
next