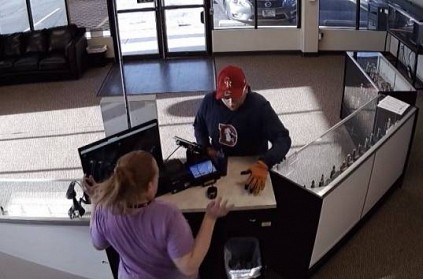 A robbery heist turned comical when the robber involved made a huge blunder. A CCTV footage of a robbery in Colorado, US shows a robber attempting to rob an e-cigarette store.
From the video, the robber could be seen wearing sunglasses and a cap. He enters the store, walks up to the cashier and pulls out a gun. However, while taking out the gun from his pant, the man ends up dropping the gun on the other side of the counter.
On failing to retrieve his gun, he runs out from the store. However, while running, his pant drops. The video has reportedly collected over 23,000 views on social media.
next