LIST OF CHENNAI AREAS FACING POWER CUT FOR THURSDAY
Home >
News Shots >
Tamil Nadu
By

Behindwoods News Bureau

|

Sep 19, 2018 06:32 PM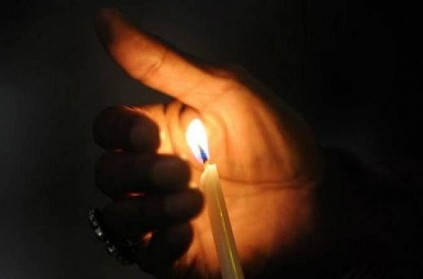 The Tamil Nadu Generation and Distribution Corporation (TANGEDCO) released the list of areas in Chennai that will be witnessing a seven-hour power cut for Thursday (September 20). The power cut will be scheduled from 9 am to 4 pm due to maintenance works.

Here is the list of areas to face power shutdown:


Neelankarai

Blue Beach Road, Maraikayar Nagar, Sea View Avenue, Casuarina drive, Periya Neelankarai Kuppam.

Maduravoyal North
MMDA 1st to 7 th blocks, Kandasamy Nagar, Ganga Nagar, Krishna Nagar, Rukmani Nagar, Krishnamachari Nagar, Police Line, PH Road (One part),Varalakshmi Nagar, Venkateswara Nagar, Viswas Nagar, AStreethalakshmi Nagar, Rajiv Nagar, Ganapathy Nagar, Bhayalakshmi Nagar, Ganesh Nagar Industrial Estate, Naicker Industrial Ekambaram Estate, Karpagam Chamber, Sundar Nagar, Alappakkam Main Road, Dhanalakshmi Nagar, Srinivasa Nagar, Sridevi Nagar, Seemanthamman Nagar, PH Road, Maduravoyal Market, North and South Mada Street, Perumal Koil Street, Sannithi Street, Sri Lakshmi Nagar, Rajiv Gandhi Street, Kanniamman Nagar, Odama Nagar, Ganapathi Nagar, Raja Raja Nagar, Anna Industrial Estate, Balamurugan Koil Street, Karthikeyan Nagar, Bharathiyar Street, Sanni Street, Kambar Nagar, Sathya Murthy Nagar, Pallavan Nagar, Alappakkam Main Road, Gangaiamman Nagar, Srinivasa Nagar, Kandhasamy Nagar, Ayyayu Nagar, Krishna Nagar, Vel Nagar.

West Mambalam
Entire West Mambalam, Rangarajapuram to Govindan Road, Railway Border Road, Reddy Kuppam Road, Paulmore Street, Thalayari Street, Padavattan Street, Arya Gowda Road, Lake View Road, Thambiah Road and Extension, Natesan Street, Kannamapet, Usman Road, Corporation Colony, Mahalakshmi Street, Rameshwaram Street, Rama Nathan Street and Ranganathan Street.

Injambakkam
Harichandra 1st to 4th Street, Injambakkam Kuppam, V.G.P. Layout, Shalimar Garden, Periyar Street, Pothigai Street, Ponniamman Kovil Street, Part of E.C.R., V.O.C. Street, Thiruvalluvar Salai, Cholamandal Devi Nagar and Artists village, Betheal Nagar north and south, Nanjandarao Salai, Gangaiamman Kovil Street, Kakkan Street, Pallavan Nagar.

KK Nagar
KK Nagar, Ashok Nagar, MGR Nagar, Ekkattuthangal, Kalaimagal Nagar, Balaji Nagar, Visalakshi Nagar, part of West Mambalam, Brindavan Nagar, Nakkeran Street, part of Guindy, Jhafferkhan pet, West KK Nagar, part of Nesapakkam, part of Vadapalani.

Thiruvanmiyur
4th, 5th and 6th Main Road, Kamaraj Nagar, PTC Depot, Thiruvalluvar Salai, 10th to 18th East Street, Kamaraj Nagar, South Avenue, Mangaleri.

Melur
Athipattu Pudu Nagar, Chepakkam, Mouthambedu, KR Palayam, HT consumer (IOCL, IPPL, EPL, NTCL, Chettinad bulk, HPCL, ETTPL).

Kaperi
Pulikoradu, Amman Koil Street, Burma Colony, Rajagopal Nagar, Nagarathinam Nagar, Jerusalem Nagar, Arputham Nagar, Renganathapuram, RV Garden, Thiruvallur Street, Jeeva Street, Anna Street, Zahir Hussain Street, part of GST Road, Gandhi Road, Duraisamy Reddy Street, Ayyasamy Street, Muthuiyam muddily Street.

TIDEL Park
Tansi Nagar, Anna Nagar, Anna Nagar Extension, Annai Indira Nagar, VGP Selva Nagar Extension, Balamurugan Street, Venus Colony.

(Representative image)
next