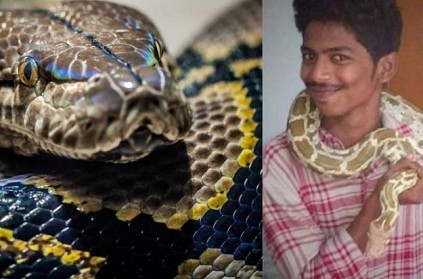 According to reports, the Telangana Forest Department arrested two men for trying to sell snakes on social media.
Reportedly, Sharan Moses and his friend Vanorous Praveen tried to sell snakes. In order to attract customers, Praveen even got a photograph of himself with a python on his neck and posted it on Facebook and WhatsApp.
Officers rescued a python and a bronze back snake from the two men. A case has been registered under the Wildlife (Protection) Act, 1972. The two were produced before a local court and remanded.
next