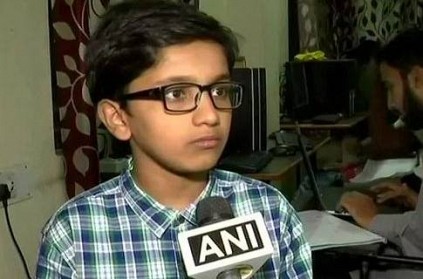 Mohammed Hassan Ali, an 11-year-old boy from Telangana is not as common as you think. The boy is a normal class 7 student during the daytime and in the evening turns to a tutor for engineering students.
Ali goes to school in the morning, plays and does homework till six in the evening and then goes on to teach students pursuing engineering at Bachelor's and Master's level. Reportedly, Ali has been doing this since last year.
Explaining his move, Ali said, "I was watching a video on the internet about Indians doing odd jobs in foreign countries even after studying. That is when it struck my mind that what is it that our engineers lack? I realised it is primarily technical and communication skills that they are not well aware of. Since my area of interest is designing, I started learning and teaching the same."
All of his students have only praises to shower him with. Sai Revathi, a student at his coaching centre reportedly said "I am an M.Tech graduate and have been here for a month. He (Hassan) teaches many courses. He is good at his job." Surprisingly, despite being top notch at his job, Ali does not even charge a penny for his services.
next