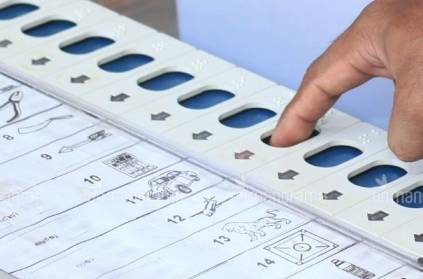 According to reports, a man was arrested on Friday for taking a selfie in a polling booth in Rajendranagar constituency in Hyderabad. The man reportedly tried taking a selfie after casting his vote.
The man was identified as Shiv Shankar. The usage of mobile phones inside the polling booths is prohibited. Voters were even asked not to carry their phones inside the booth. However, Shiv Shankar ended up taking a selfie.
A polling official reportedly filed a complaint with the police. Shiv Shankar was arrested under Representation of People's Act. Though selfies inside the booth are not appreciated, voters can take selfies with their inked fingers after leaving the booth.
next