'BJP IS DANGEROUS IF OPPOSITION THINKS SO': RAJINIKANTH'S CRYPTIC ANSWER ON POLITICAL ALLEGIANCE
Home >
News Shots >
India
By

Behindwoods News Bureau

|

Nov 12, 2018 06:22 PM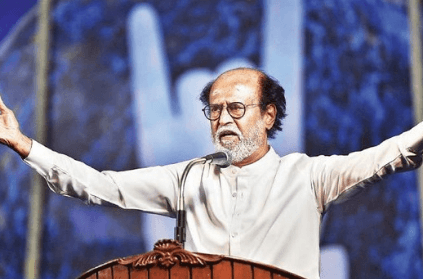 As the 2019 Lok Sabha polls inches closer, the battleground is getting hotter by the minute. Superstar Rajinikanth, who is on the verge of taking a political plunge, left people talking with his take on the Opposition's grand alliance to take on the BJP in 2019.

With his allegiance still unknown to the world, Rajinikanth told reporters that there is a huge coalition that says that the BJP is a dangerous party.

Addressing the media outside the Chennai airport, he said, "If the opposition thinks that the BJP is a dangerous party, then of course it must be." The actor-politician was hinting at the Opposition's efforts at forming a grand alliance against the BJP ahead of the 2019 Lok Sabha elections.

The actor's rhetorical response came to a query on whether there was any truth to rumours that he could join the BJP or his outfit - Rajini Makkal Mandram (RMM) – may merge with the saffron party.

However, the actor refrained by speaking ill of the ruling government when asked about demonetisation. He said, "Its implementation was wrong and it is a subject that needs detailed discussion."

With Rajinikanth's birthday inching closer, fans and supporters are hoping that the superstar makes a formal announcement regarding his political party on December 12.
next