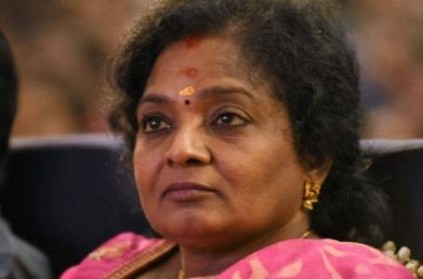 According to reports, a district court in Thoothukudi on Thursday ordered the Pudukottai police to file an FIR against BJP leader Tamilisai Soundararjan in the Sofia Lois case.
The court's decision comes following a complaint made by 25-year-old Sofia's father. Sofia, an activist and a research scholar at the University of Montreal in Canada shouted "Fascist BJP government, Down down," at Soundararjan on a Thoothukudi-bound aircraft in September.
Sofia's actions enraged the BJP leader following which she was arrested. Sofia was later released on unconditional bail. Sofia's father later approached the police to file a complaint against Soundararajan and the BJP cadres for verbally abusing his daughter. However, the police refused to file a case, which led him to go to the court.
next